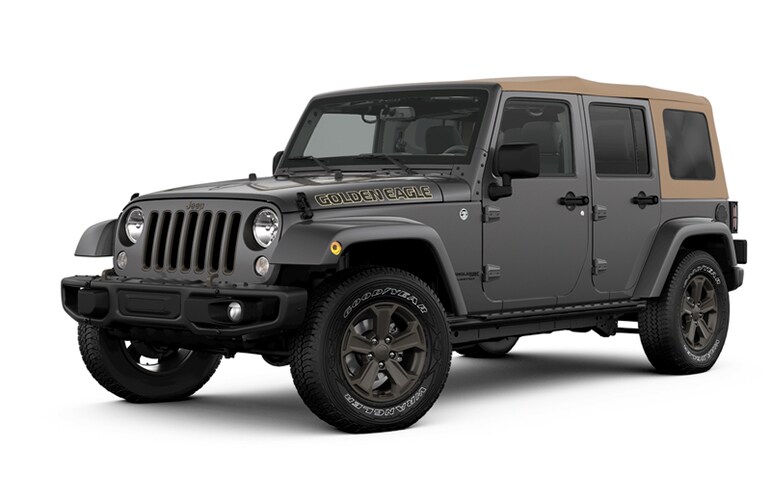 The Jeep Wrangler is one of the most popular off-roading vehicles you can find. The Wrangler is designed with the needs of adventurous drivers in mind, as well as daily commuters. If you're seeking a fun and versatile vehicle, don't miss out on the 
2020 Jeep Wrangler
. You can find this SUV in nine trim levels for 2020; Sport, Sport S, Sahara, Rubicon, Willys, Black and Tan, Freedom, Sport Altitude, and Sahara Altitude.
You can find the 2020 Jeep Wrangler with a 2.0 liter turbocharged inline four engine under the hood. This engine is mated to either a six speed manual transmission or an eight speed automatic transmission. The 2.0 liter engine can earn up to 268 horsepower at 5,200 revolutions per minute (rpm) and 295 pound feet of torque at 3,000 rpm. For greater power, you can pick the 3.6 liter V6 engine that achieves 285 horsepower at 6,400 rpm and 260 pound feet of torque at 4,800 pm. Yet another engine option is the 3.0 V6 Diesel engine.
The 2020 Jeep Wrangler comes standard with several features that are appealing to off-road drivers. For example, you can find underbody skid plates, standard fog lights, and a sunroof panel with the Wrangler. You can also enjoy infotainment features like the eight speaker audio system and USB and AUX inputs.
For 2020, the Jeep Wrangler has an updated interior. The seats of the vehicle are more comfortable and supportive than ever. The Wrangler also has padded door and center armrests, removable carpet, removable doors, and a folding windshield.