For all of those drivers out there who love their Dodge brand vehicles, particularly the Durango, but just can't get enough of that tear-through-the-track power that they so desperately crave, well, your prayers have been answered; the 2021 Dodge Durango SRT Hellcat will soon be on its way.
​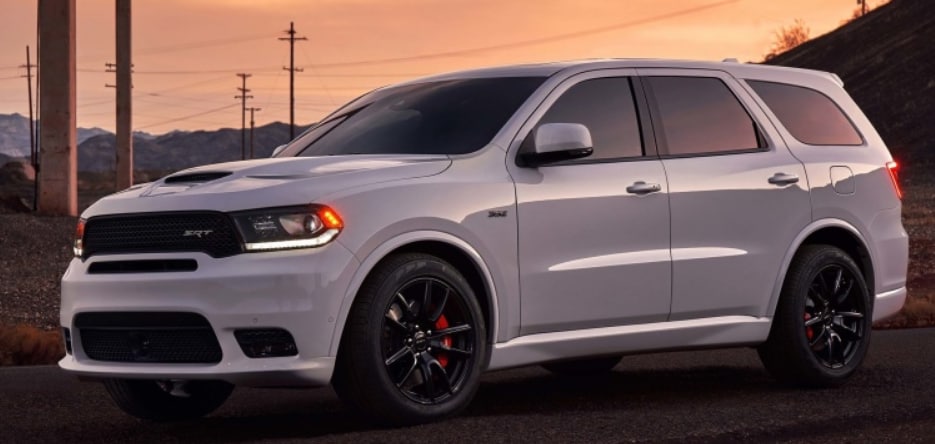 ​
And having been a member of the family of this manufacturer for years makes all of us here at Island CDJR more than proud to be the ones to share this incredible news with our friends and neighbors. So, without keeping our readers and customers waiting any longer, here are a few things that we already know about this impressive and highly anticipated addition to the Dodge lineup which will be coming very soon:
Obviously, the first thing that we have to highlight for you here is the mind-boggling 707 horsepower engine that will be propelling this beastly machine down the road. Coming in the form of a 6.2 Liter V-8 supercharged engine with an 8-speed automatic transmission gives the 2021 Durango Hellcat a push that should result in a top speed of somewhere around 180 mph, in addition to some serious acceleration and passing power!
The all-wheel-drive system will come with five different drives modes; these will include automatic, track, sport, tow, and snow. It will likely also feature two keys; a red one and a black one. The red will allow for maximum horsepower while the black will most likely limit the output to around 500hp.
To find out more about when you can expect the 2021 Dodge Durango Hellcat to hit our showroom, or to check out any of the other Hellcat models in the family, just stop on in at 1239 Hylan Blvd. Staten Island, NY 10305 and speak with one of our friendly team members here at Island CDJR. You can also reach us over the phone by dialing 877-711-3310.