When it comes to the quality of steaks, the US Department of Agriculture categorizes into one of three grades: USDA Select as the lowest, USDA Choice in the middle and USDA Prime for the tender cuts served in expense account steakhouses. If the USDA were to grade trucks, the 2020 Ram 1500 Laramie Longhorn would be the latter and not just by truck standards, but by all vehicle standards.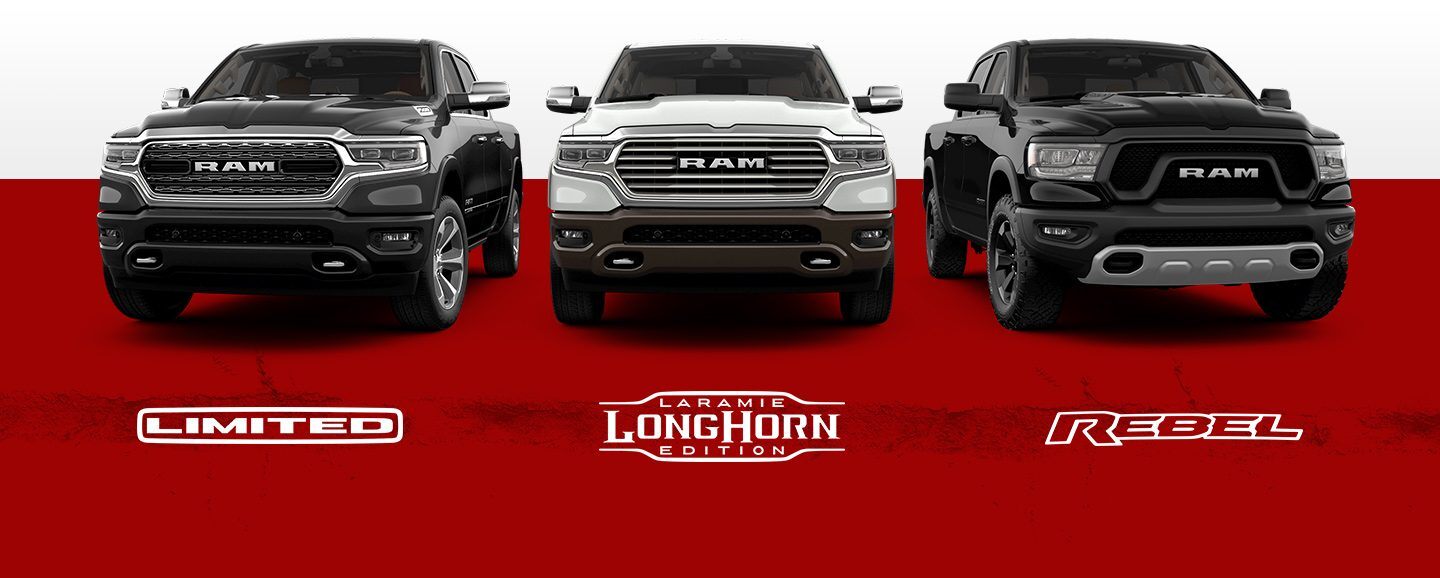 ?
To compare, we chose the Audi Q8 medium trim Premium Plus luxury sedan starting at $72,200 for reference against a 2020 Diamond Black Crystal Pearl Ram 1500 Laramie Longhorn costing $71,025, including $16,635 worth of options.
Similarities
Hold the same number of passengers
Can send power to all 4 wheels
Can be equipped with 4-corner air suspension systems
Offer extra large touch screens with advanced camera views
Differences
Audi reaches 60 mph about half a second faster, but Ram can tow 3,500 pounds more.
Audi gets an average of 21 mpg on the highway, while the Ram gets 22.
Audi is more sporty on corners, but Ram grants a subtle V8 burble.
Audi screams business, while Ram screams work.
So, what makes the Ram so outstanding? It has a truck-ton of unique character.
Ram designers and engineers have tastefully blended the comfy suppleness of a leather couch with:
One of the most highly advanced infotainment systems
Full-size truck capabilities
Mercedes-like ride
Some V8 goodness
All of this with a Western chic vibe to impress even the most cosmopolitan city slickers. To top it all off, the 2020 Ram reduces cabin noise using microphones throughout the cab to analyze road-going frequencies and in turn, speakers that reduce them.
Whether it's that people don't expect the amazing blend of luxury and utility in the Ram or how the luxury features work so well together, those who've driven the Ram 1500 can't stop praising its American-style luxury that more than competes with Europe's best.
Island CDJR wants to help you find your dream Ram 1500, with its own unique blend of luxury and utility. Visit us at 1239 Hylan Blvd, Staten Island, NY 10305 or call us at 877.711.3310.