Modern vehicles are built to last. Designed by teams with top-notch engineering talent and built by state-of-the-art automotive plants, the vehicles of today are the finest there have ever been.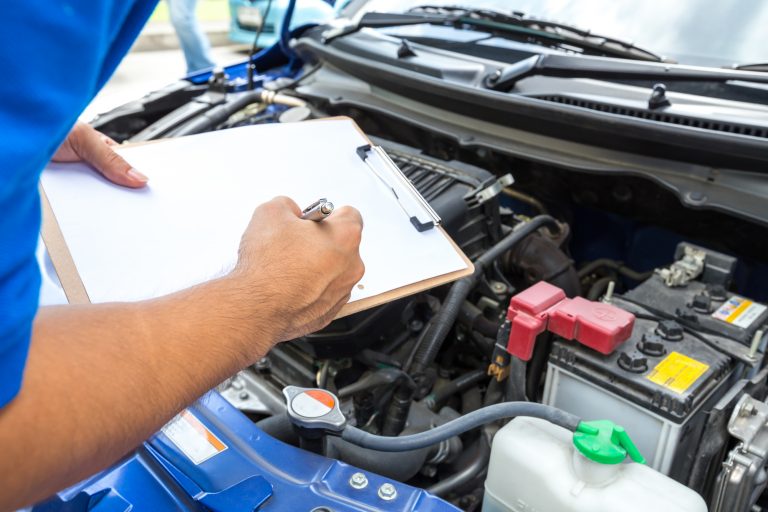 ?
That said, every vehicle needs to be maintained if it is to perform at its best. While construction is in the hands of capable professionals, maintenance often falls to us as owners and it can be easy to fall down on the job. The good news is that it's possible to create and keep a maintenance schedule that works for you.
Put together a list containing three different categories: Monthly, Quarterly and Annual. These will be the tasks that need to be carried out at these intervals to ensure your vehicle gets all of the care that it needs.
Monthly items are generally just checks, to ensure everything is working properly and to identify problems before they get serious. These include:
Oil level
Coolant level
Brake fluid level
Wiper blades
Windshield washer fluid
Tire pressure, tread, and condition
Quarterly items, performed every three months, are generally simple checks and item replacements. They include things such as:
Changing the oil
Changing the oil filter
Inspecting fan belt
Inspecting hoses for cracks
Check battery and cables
Check power steering and automatic transmission fluid
Annual maintenance covers items that wear out very slowly, but nonetheless need to be replaced to ensure optimal functioning of the vehicle. They include things such as:
Flushing the coolant
Check the spark plugs
Change air cabin filter
Change engine air filter
Check brakes and wheel bearings
Inspect steering and suspension
If you are able to maintain the maintenance items listed above, you can add significant life and functionality to your vehicle that will allow you to enjoy it more. While most of the items listed above can be performed at home, it can often be easier to have them done by a professional. We invite you to consider Island CDJR for this purpose, you can contact our service staff at 877-453-0108. We look forward to serving you!