Making comparisons between the Dodge Charger and any other American vehicle on the road today is difficult. The Charger, arguably the last of the muscle cars, occupies a unique position in the automotive world and doesn't welcome many challengers. However, Kia's surprising Stinger GT has shaken things up in recent years and seems poised to topple the king. Let's take a look at how they line up.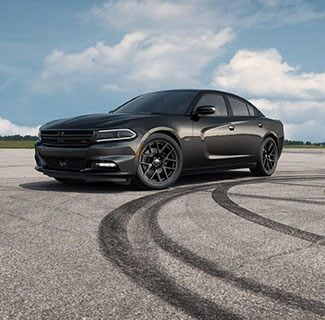 The Stinger sports a twin-turbocharged 3.3-liter V-6 that produces 365 horsepower and 376 lb-ft of torque, which is remarkable for such a small and relatively compact sedan. Owing largely to its size and weight, the Stinger is also nimble and drives with an agility that is hard to beat. Additionally, the Stinger's smaller engine is considerably quieter and smooth, with an eight-speed transmission that glides effortlessly from one gear to the next. Finally, its fuel economy is superior by far, achieving 23 miles per gallon over the Charger's 17.
That said, the Dodge Charger is a beast. It doesn't fool around when it comes to power and its naturally aspirated 6.4-liter V-8 cranks out 485 horsepower and 475 lb-ft of torque. The Charger's wide stance and heavier frame allow it to hug roads and allows for more confident handling. Available Brembo brakes are remarkable on the Charger, bringing it from 70 mph to a dead stop in 150 feet. Finally, the 2019 Charger does not follow the Kia design strategy, eschewing a quiet purring engine for a rowdy rumble, characteristic of the Hemi V-8.
While there is no doubt that the Kia Stinger is a fine vehicle and a powerful competitor, it simply can't hold a candle to the Dodge Charger. The Charger is simply bigger and better in every meaningful way, with a more powerful engine, solid frame, cargo capacity, and even infotainment options. If you are looking for something to tear the road up with, the 2019 Dodge Charger is the answer to your prayers.
Island is a premier dealer of Chrysler, Dodge, Jeep, and Ram vehicles. If you are interested in viewing a Charger for yourself, or any of these other fine brands, we invite you to visit our showroom located at 1239 Hyland Blvd, on Staten Island. We would love to show you around!