When it comes to the modern muscle car that offers performance, comfort, and style, as well as a distinct and aggressive look, the 2019 Dodge Charger SXT stands out among even the fiercest competition.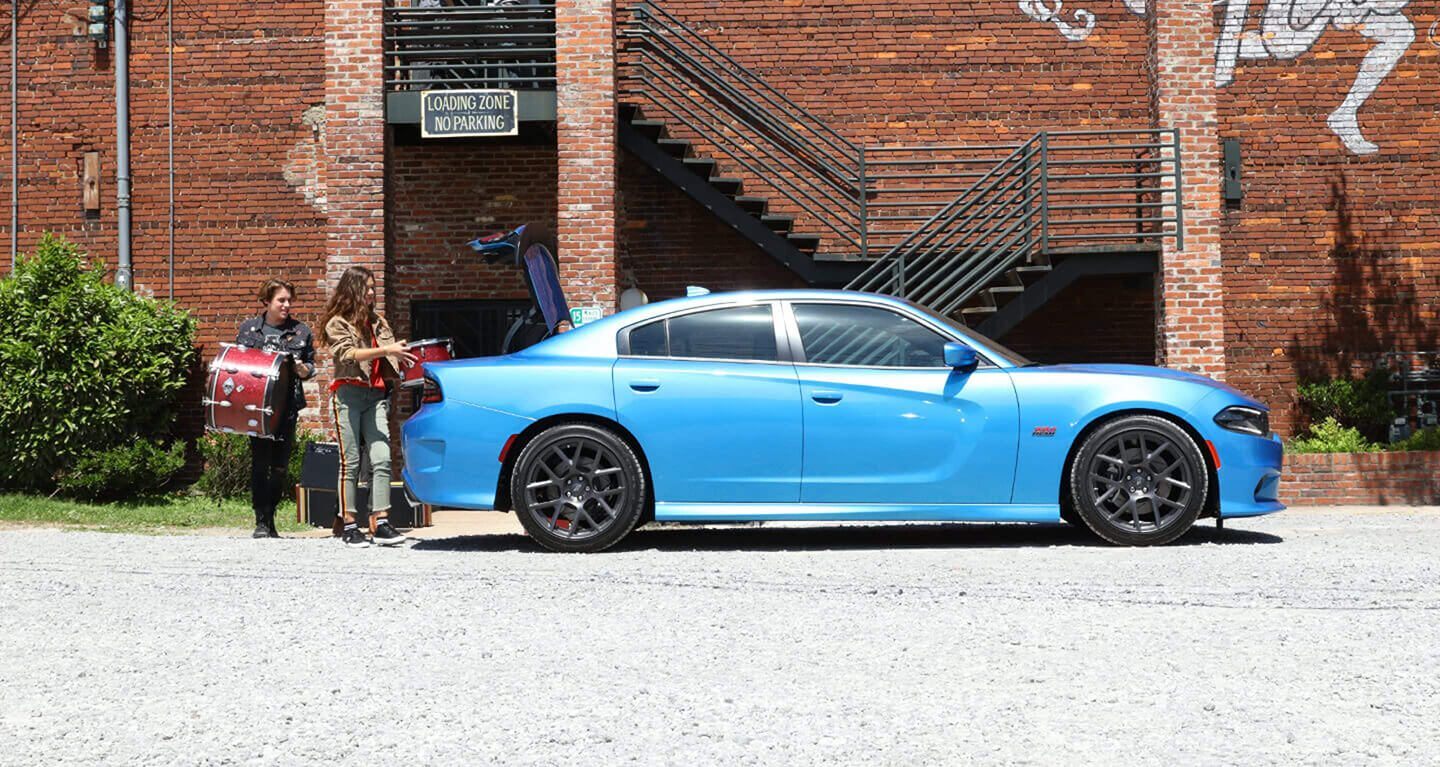 ​
Boasting 300 horsepower and 264 lbs. of torque from its standard Pentastar V-6 engine and 8-speed automatic transmission, this vehicle will get and go with the best of them. It also offers an all-wheel-drive option to crank up its performance even more.
In the center of the instrument cluster is a digital screen which displays the vehicle's power usage in real-time, giving you an idea of how much horsepower it takes to operate on the various roadways. We found that very few times does it need more than 50 horsepower when driving through the city or at steady speeds on the highway. But when you engage that accelerator and unleash those ponies, you will soon realize exactly what this ride is capable of!
In addition to being stylish and powerful, the Dodge Charger is surprisingly comfortable and ergonomic. It actually has the feel of a less powerful sedan designed more for luxury and longer trips, making this model more than just a muscle car, but a family vehicle as well. It is incredibly nimble and handles corners and sharp turns like a champ.
So if you can't wait to get behind the wheel of your very own Dodge Charger SXT, or any of the other models, then don't waste any time getting down to Island Chrysler Dodge Jeep Ram. The team of friendly and helpful experts can be found at 1239 Hylan Boulevard in Staten Island. If you would like to ask a few questions first and set up an appointment you can do that as well by dialing 877-827-1617 and speaking with a team member today!