The 2018 Ram ProMaster City is a compact van with a lot to offer to business owners. The 2018 ProMaster City is the perfect compact size for navigating city driving, without compromising interior space. With spaciousness, power, and functionality, this 2018 Ram compact van is a must see for business owners in the market for a new vehicle.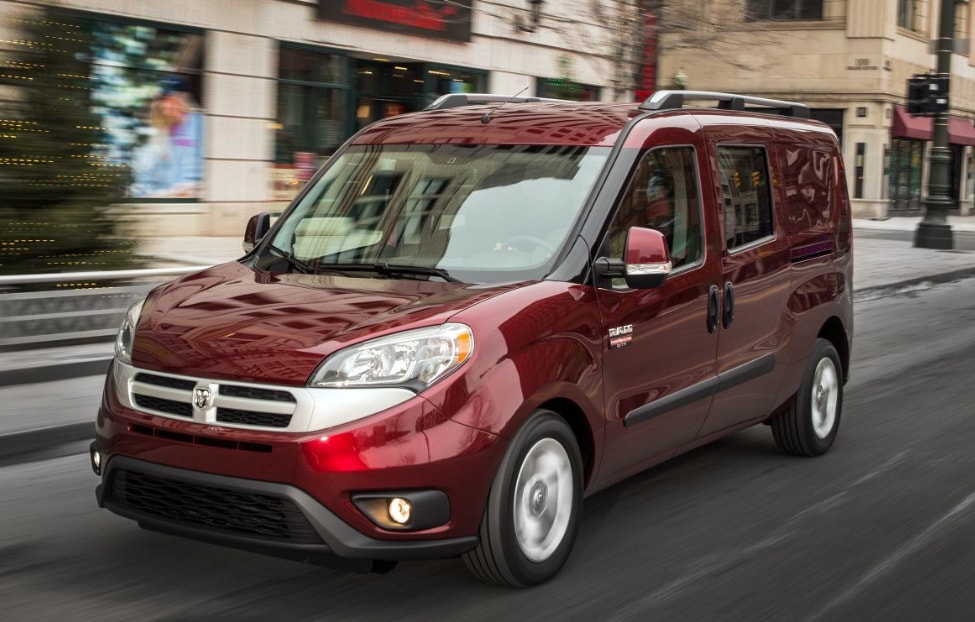 The 2018 Ram ProMaster City compact van is powered by a 2.4 liter inline-4 engine. This engine is paired with a nine speed automatic transmission to earn as much as 178 horsepower and 174 pound feet of torque. This Ram compact van proves its capability when driving and carrying heavy cargo or a notable amount of passengers.
The cabin of the 2018 Ram ProMaster City is ergonomically designed for drivers, making deliveries easy when behind the wheel. The Tradesman trim level of the compact van has a cargo area length of 87.2 inches, a width of 60.4 inches, and a height of 51.8 inches for versatile use of cabin cargo space. For passengers, the rear seating has 36.8 inches of legroom, which isn't bad for a compact van, especially when compared to the average family sedan on the market.
When purchasing a 2018 Ram ProMaster City for yourself or your business, you can select either a cargo version or a wagon version. The cargo version is tailored to the needs of business owners, while the wagon version is designed to transport passengers. You can also select from several available convenience features when you purchase the 2018 ProMaster City. Some of these convenient and innovative features include heated front seats, daytime running lights, sliding side doors, a roof rack, Wi-Fi, rear parking sensors, a cargo-partition package, and more.
Check out the 2018 Ram ProMaster City at Island CDJR. You can test drive this compact van to be sure it's the perfect pairing for your business needs, so visit our dealership at 1239 Hylan Boulevard in Staten Island, New York, today!
New York City Ram ProMaster | Car Dealerships in Staten Island