While the name Jeep usually conjures images of a rugged universally-capable vehicle with a canvas top, Jeep and their Chrysler partners have made great strides in recent years to broaden their line-up.
Enter the 2019 Jeep Cherokee. A compact crossover designed to ferry family and cargo, the Cherokee nonetheless retains the elements that made its forebears popular while still expressing fresh and refined features. The 2019 Cherokee combines the best of both worlds.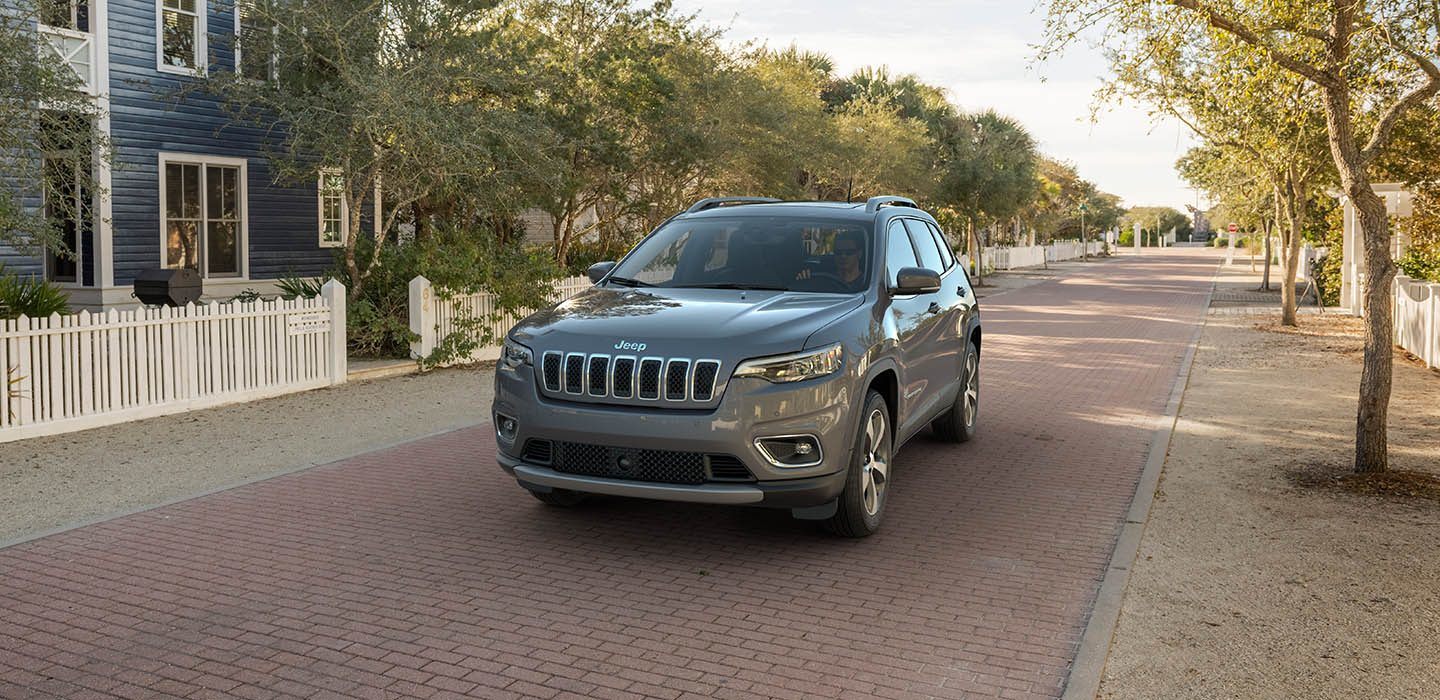 All Cherokee trims start below $30,000, with a wide variety of options and upgrades available to suit particular tastes. A more powerful V6 powertrain is available over the standard 4-cylinder 2.0-liter inline, which is a great option for drivers that expect to tow from time to time. An expansive Tech-Connect package provides state-of-the-art infotainment systems, including Amazon Alexa voice-recognition software, Apple CarPlay and Android Auto compatibility accessible through a 7.0-inch UVO touchscreen. Additional non-tech options are available that enhance off-road capability, a feature that is rather unique for a compact crossover. Things such as an advanced all-wheel-drive system with locking rear differential, 17-inch wheels with all-terrain tires and off-road suspension really set the Jeep Cherokee apart from similar vehicles. Combined with other creature comforts, such as a power liftgate and dual-zone automatic climate control, the Cherokee can conquer rough terrain in style.
In addition to its unique properties, the 2019 Cherokee also contains features you'd expect to see from any modern vehicle. Safety options including blind-spot monitoring, rear cross-traffic alert and rear parking sensors are all standard, while creature comforts such as eight-way power adjustable seats and available premium leather interior allow for a surprising blend of rugged and chic. The 2019 Jeep Cherokee quite literally has it all.
Island Dodge Chrysler Jeep RAM is a premier dealer of fine automobiles serving the Staten Island, Newark, Woodbridge, and Brooklyn area. Our team of knowledgeable and informed professionals is dedicated to helping you find the right vehicle to suit your needs. Visit our dealership today, located at 1239 Hylan Blvd in Staten Island!
New York City Jeep | Staten Island Cherokee Dealer