The Ram has been a mainstay of truck ownership for many years and, in many ways, is a standard by which other trucks are judged. The dawn of a new model year has given us a redesigned 2019 Ram 1500, and it is full of surprises.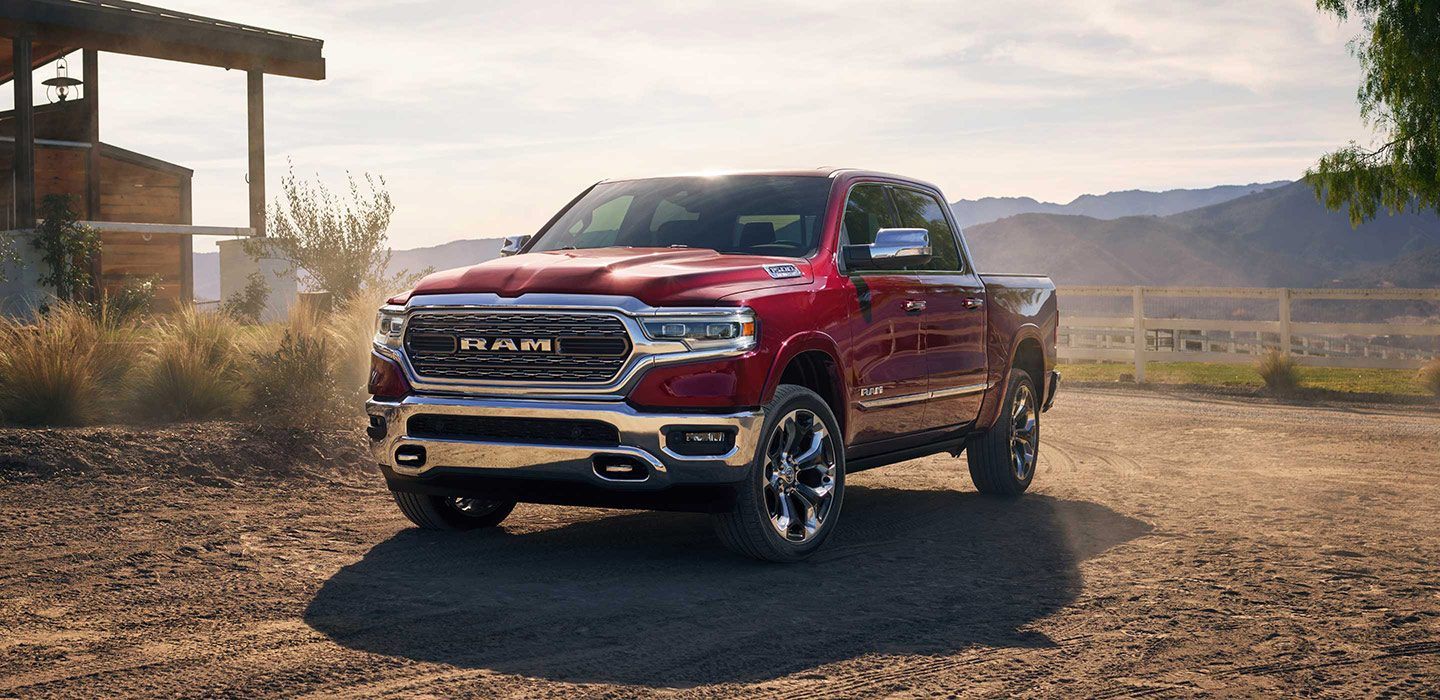 One of the most striking features of the latest Ram is its focus on fuel conservation and efficiency. The 2019 Ram utilizes hybrid technology, including regenerative braking, to deliver a modest bump in fuel economy while sacrificing none of its preferred features. This improvement is achieved through the use of lighter composites and high-strength steel, resulting in a 225 pound weight loss across the vehicle frame.
The increased efficiency of the new Ram does nothing to interfere with its potency, owing to its two powertrain options: a V6 and a Hemi V8. The 5.7-liter V8 engine is capable of cranking 395 horsepower and a crushing 410 lb.-ft of torque, while still achieving an EPA estimated 17 mpg. In addition to its raw power, the 2019 Ram has also expanded the number of trimlines supporting an automatic full-time four-wheel drive. With regards to responsiveness, a coil spring rear suspension and precision steering provides a smooth ride one would normally expect only from a luxury vehicle.
With regards to luxury, the cabin of the new Ram 1500 is not what one would expect from a pickup truck. Heated and vented 12-way power-adjustable seats are adorned with leather and suede, while second-row passengers are treated to ample legroom and reclining capability. The latest version of the state-of-the-art Uconnect infotainment system is included, supporting screens up to 12-inchs in size. This system is capable of generating a WiFi hot spot and a host of charging options, including optional wireless charging pad and up to five USB ports.
All of these creature comforts aside, a truck must still be a truck to succeed and the 2019 Ram 1500 does so without question. On the exterior, an optional powered tailgate allows easy loading and unloading, with smooth operation that can be controlled from inside the cabin or via remote. In addition to its ample bed capacity, the new 1500 can tow up to 12,750 pounds when properly configured. Inside the cabin, additional cargo options become available when the second row is folded down to create a flat load floor. Multiple integrated bins, along with tie-down rings, create a configurable underseat storage space alongside.
The all-new 2019 Ram 1500 manages to be equal parts pickup and luxury vehicle, achieving every measurable quality desirable in these segments while tossing decent fuel-efficiency into the mix as well. If you are interested in viewing a Ram for yourself, we invite you to visit our showroom at 1239 Hylan Blvd on Staten Island. We are Island Chrysler Dodge Jeep Ram, and we look forward to meeting you!
New York City Dodge | Staten Island RAM 1500