With a name like Demon, you know this 2018 Dodge is a bold and aggressive powerhouse. This unbelievable vehicle is strong, fast, powerful and record-breaking. The 2018 Demon has the highest horsepower of any production car, highest g-force by a production car, is the world's fast 0-60 production car, and has the world's fastest 1/4 mile for a production car. Clearly the
2018 Dodge Challenger
SRT Demon is not messing around.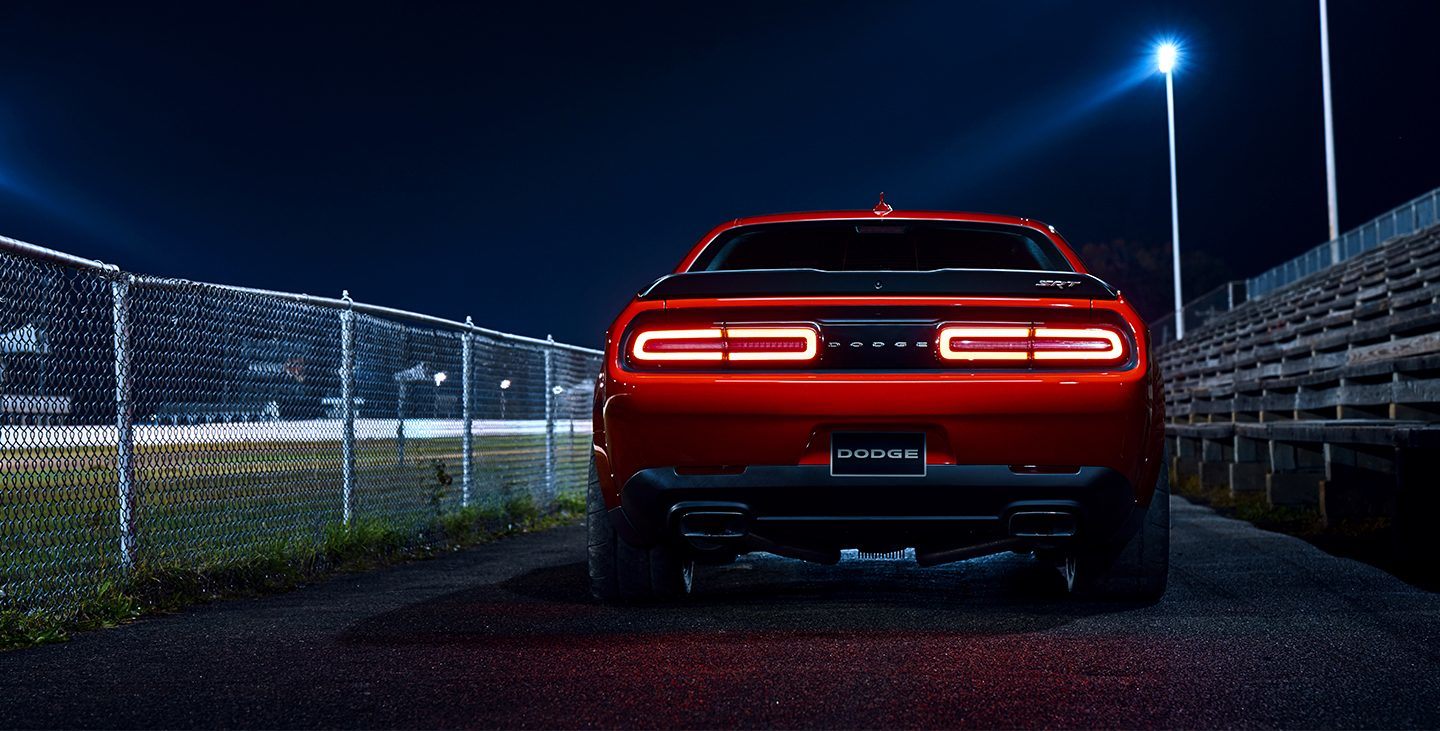 So, what is it that is powering this record-shattering vehicle? Under the hood of the Dodge Challenger SRT Demon is a Supercharged 6.2L HEMI SRT Demon V8 engine, with a functional Air-Grabber hood scoop and Torque Reserve Launch System. Designed to be a performance machine, this engine and hood scoop allow the vehicle to perform at unbelievable levels. It's no secret that your time behind the wheel of the 2018 Dodge Challenger SRT Demon is going to be fun. Take on the drag strip with your Dodge Challenger SRT Demon. This vehicle is built for speed, with 315/40R18 Nitto NT054 drag radial tires. With performance capabilities as exceptional as this, it's no wonder that the Challenger SRT Demon comes with the tires to match.
There is more to the 2018 Dodge Challenger SRT Demon than unbeatable performance though. This remarkable vehicle also has essential style. The exterior of the vehicle is built to be aerodynamic, but also bold and stylish. The classic Challenger silhouette let's others know that this vehicle is an iconic Dodge. From the inside, the Dodge Challenger SRT has stylish accents throughout, including the Demon logo, carefully crafted seating, and even the four-point harness for racing purposes.
If you want to learn more about the 2018 Dodge Challenger SRT Demon, and other Dodge vehicles, come check us out at Island Chrysler Dodge Jeep Ram. Our dealership features outstanding new and used Chrysler, Dodge, Jeep and Ram vehicles. Find us at 1239 Hylan Boulevard in Staten Island today!
Jersey City Dodge Dealership | Long Island City Dodge Challenger